As the new season of any professional sport begins, everyone is on their toes to know how the new campaign will unravel for their team. However, the highest amount of interest is generated by the possible performance of rookies as to see if they can handle the pressure at the pro level.
Here are five of NFL's best offensive rookies as of Week 11!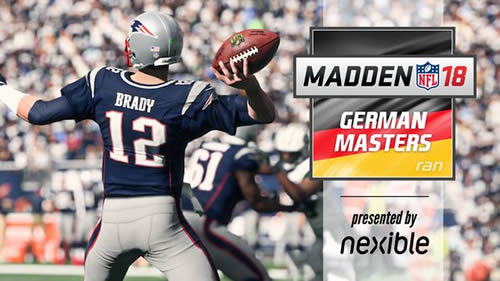 #5 Deshaun Watson(QB, Houston Texans)
10,168 passing yards, 90 touchdowns, 151.1 passer rating, CFP national champion, Heisman trophy nominee, Best Male College Athlete ESPY Award winner -- these are few of Deshaun Watson's achievements in his three years as a college football player. Considered by many as scouts as an NFL-ready quarterback, Watson declared for the NFL draft on November 16, 2016.
Watson was the No.1 QB prospect coming into the draft and was expected to be the first QB off the board but Mitchell Trubisky beat him in that race. He was picked by the Houston Texans with the 12th pick in the first round.
He threw 16 touchdowns in October, setting a record of most touchdowns thrown by a rookie QB in a calendar year. His over-the-top performances won him the AFC offensive player of the month and NFL offensive rookie of the month award in October.
#4 Kareem Hunt (RB, Kansas City Chiefs)
Part of a non-power 5 conference football program, Kareem Hunt was an undervalued RB all his career and it was the same case coming into the 2017 NFL draft. Picked up by the Kansas City Chiefs with the 86th pick in the draft. He was the 6th RB off the board.
Against the defending champion, away from home, Hunt put in one of the most memorable performances ever by a rookie on his debut by rushing for 246 yards with 3 touchdowns. In the next two games, he amassed 253 rushing yards while making it to the end-zone 3 times.
As of now he sits safely in the top 3 of NFL's most rushing yards in the season list with 873 yards in 10 games with 6 touchdowns
#3 Leonard Fournette (RB, Jacksonville Jaguars)
A battering ram with the ability to run like the 'Flash', Leonard Fournette is an athletic beast. Picked by a team with one of the best defences but a below-par offence, Fournette has turned the team's fortunes and now they are division leaders.
Fournette joined LSU in 2014 to play college football and represented The Tigers for 3 seasons. Winning the 2015 Texas Bowl and 2016 Citrus Bowl during his time LSU, he also won the 2015 NCAA Rushing award for his impressive 1,953 rushing yards which included 3 games for 200 yards or more rushing yards.
Fournette has continued his performances from college level to the pro level with 740 yards in 8 games with 6 touchdowns and is in top-10 of players with most rushing yards this season.
#2 JuJu Smith-Schuster (WR, Pittsburgh Steelers)
Playing in a team boasting the likes of Le'Veon Bell, Antonio Brown and Martavis Bryant, chances of anybody else receiving the ball are far and wide but former USC wide-receiver JuJu Smith-Schuster has managed to do the unimaginable by becoming Rothlisberger's secondary receiver behind Brown replacing Bryant.
JuJu was drafted by the Pittsburgh Steelers with the 62nd pick in the 2nd round of the 2017 NFL Draft. He is the youngest player in the NFL right now at 20 years of age.
JuJu's breakout game came in week 8 against the Detroit Lions where he recorded 193 yards on 7 receptions which included a 97-yard touchdown run.
As of week 12, JuJu has 568 yards with 5 touchdowns in 10 games at an average of 56.8 yards per game.
#1 Evan Engram (TE, New York Giants)
This tight end out of Ole Miss is currently the only bright spot on a team bereft of its best receiver and currently sitting at the bottom of the league table with 2 wins in 10 games.
A consensus first-team All-SEC selection with 2,320 yards and 15 touchdowns in his 4 years at Ole Miss, Engram was drafted by the New York Giants with the 23rd pick in the 2017 NFL Draft.
Since his introduction into the lineup, Engram has become one of Eli Manning's favourite throwing option averaging 7.8 targets per game. He has responded well to Eli's trust with 5 touchdowns at 4.1 receptions and 56.2 yards per game.
Engram has the most touchdowns (5), total yards (452) and receptions (41) among rookie tight ends right now.