Generally speaking, the more talented player, the higher price he marked. If one want to build a super team, a good player is an indispensable part for the team. So, FIFA gamers always pay close attention to the new price of the players. Here is the predication of 5 Price Capped Players Under 21 In Career Mode.
Dele Alli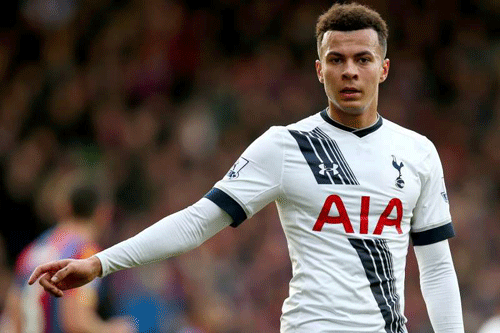 A clear victor on this list is Spurs attacker Dele Alli. The 21-year-old Englishman has made it big in England's top flight after some incredible performances in the league alongside main man Harry Kane. His contribution to Tottenham is unrivalled and he makes it to the top of the list without much of a hitch.
FIFA 18 promises yet another high rating for Dele who has been vocal on twitter about his experiences at the EA Sports offices. Valued at €82.6 million, it's no surprise that other clubs haven't been able to get anywhere near the brightest young talent in England today.
Kylian Mbappe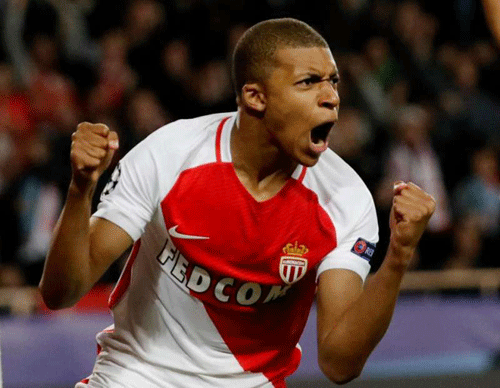 Few players have had a better break out season in their careers than Kylian Mbappe. At just 18 years of age, the French teenager has managed to break down even the best of defences. His performances are especially impressive knowing that his club Monaco aren't among the elites in Europe.
Arguably the most wanted player this summer, it looks likely that Mbappe will remain at Monaco which would come as a sigh of relief for a team which has depended on his goals for much of the season. The striker pips Dembele to second spot on the report with a valuation of €61.7 million and would earn a healthy high 80s rating in FIFA 18 owing to his sudden popularity.
One to watch out for without a doubt.
Ousmane Dembele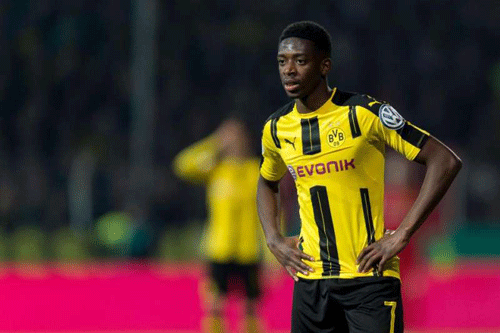 Borussia Dortmund have made their own fair share of stars over the years with the aforementioned Gotze and Reus obviously springing to mind. Aubameyang is another who made his mark at Dortmund and a particular young player has recently stood out among the rest. Ousmane Dembele has wowed fans the world over with his blistering pace and incredible finishing ability.
At just 20 years of age, Dembele has created a storm in the Bundesliga and will surely be one to look out for next season. The Frenchman makes it to the SoccerEx report with a valuation of almost €61 million. As his numbers grow, expect a rise in his ratings too.
Leroy Sane
Germany have a thing for producing talented young footballers. After the likes of Gotze, Reus and even Draxler, another name has popped up in the bracket of most wanted under 21 players. That player being Manchester City's Leroy Sane.
Even though he didn't play as much as he would have liked, Sane lit up the Premier League with his pace and ability, often leaving fullbacks dumbfounded with his lightning speed and dribbling skills. His goals were an added bonus for the Manchester club and next season promises big things for the 21-year-old.
The former Schalke man joins the report with a valuation of €51.1 million and is bound to be one of the top players in his category even in FIFA 18. The future sure is bright for this mercurial talent.
Marco Asensio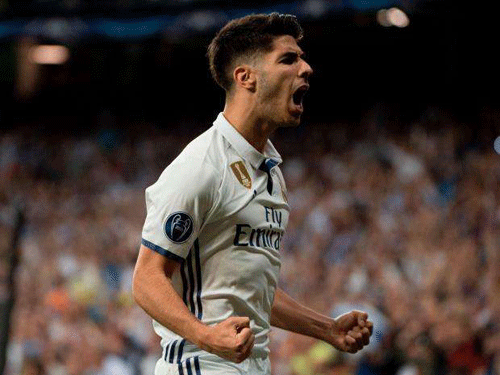 The latest SoccerEx report by Prime Time Sport marks Real Madrid youngster Marco Asensio at number five on the list of most expensive players under the age of 21. Valued at an impressive €42.7 million, the Spaniard has quickly become one of the hottest commodities in Europe.
It is likely that his recent performances in the Champions League played a major role in seeing him feature so high on this list when you consider that last year was pretty much his break out season at Los Blancos. As another season rolls in, we can expect Asensio to play an even bigger role and attain a decent mid 80s rating in FIFA 18.
If you want to see more game articles and guide, please keep an close eye on our website cheapfutsales.com, We also have Cheap
FUT 18 Account for Sale
with special discount.