We always put too much attention on the beloved Premier League, but there are too many supernova league matches should we watch from stream and live, the Bundesliga is one of the most ignored event from FIFA19. Today we pointssale.com will show you some players that might win POTM December Bundesliga. And if you want to collect enough FIFA points, you can also buy EA Sports
FIFA 19 points account
here.
There are only two players Jadon Sancho and Marco Reus ever got the Bundesliga Player of the Month in FIFA 19, from lots of top players, who will pick up the Bundesliga December POTM finally? Except for the listing Werner, Ribery and other 8 players, Best buddy for football, Sancho, Ayhan, and Poulsen are also nominated by some gamers. Which one do you want to vote for?
Franck Ribéry
He's a French professional footballer who plays for German club Bayern Munich. He is a former France national team player. He scored 4 goals, won 1 MOTM and played with great performance on December. Ribery has an 85 rated card with great in-game stats, 91 balance, 88 ball control, 85 vision and 84 agility. This card could jump up to 89 with a Bundesliga POTM card.
Marco Reus
Reus is a German professional footballer who plays as a forward and attacking midfielder for the Germany national team and the German club Borussia Dortmund, where he is the club captain. He scored 3 goals, assisted 1 goal, won 1 MOTM on December. His technical comprehensiveness is second to none in Europe, and any form of attack is extremely threatening, especially on the right side. He has a September POTM card with 88 rated, in addition to the high speed 88 pace, his 89 dribbling technology is not inferior, even in the high-speed breakthrough on the side, he is not afraid of losing the ball easily.
Timo Werner
Werner is a German professional footballer who plays as a forward for RB Leipzig and the Germany national team. He scored 5 goals, assisted 1 goal and won 1 MOTM. Werner's 83 rating is likely to rise to a POTM 88 card on Ultimate Team if he wins POTM December. He's got a TIF card with 87 rating, 96 pace and 96 accelerations make him very fast. 87 dribbling, 86 shooting, great in-game stats 96 reaction, 94 finishing and 85 agility. He's one of the best strikers in FIFA 19 Bundesliga.
Kai Havertz (CAM - Bayer 04 Leverkusen - 79 to 86)
GB December Matches Statistics: 3 goals
The Bayer Leverkusen 19-year-old youngster is one of the best wonderkids in Bundesliga, he scored in a 1-1 draw with Nurnberg before a brace in a 3-1 victory over Hertha Berlin.
Max Kruse (ST - SV Werder Bremen - 82 to 86)
GB December Matches Statistics: 2 goals, 2 assists, 2 Man of the Match
Yann Sommer (GK - Borussia M. Gladbach - 82 to 88)
GB December Matches Statistics: 3 Clean Sheets, made 18 saves
Daniel Ginczek (ST - VfL Wolfsburg - 76 to 84)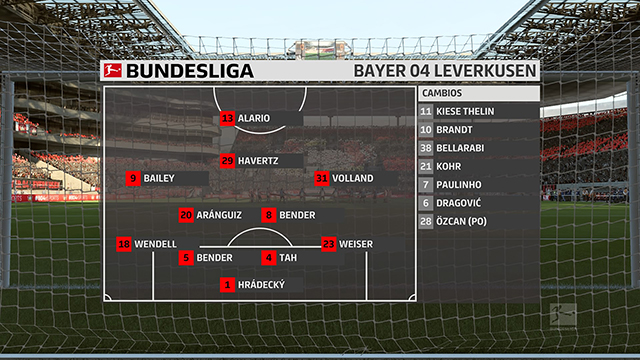 GB December Matches Statistics: 3 goals, 1 assist, 2 Man of the Match
Joshua Kimmich (RB - FC Bayern Munich - 83)
GB December Matches Statistics: 1 goal, 3 assists, 1 Man of the Match
Josuha Guilavogui (CDM - VfL Wolfsburg - 74)
GB December Matches Statistics: 2 goals, 1 Man of the Match
Robert Lewandowski (ST - FC Bayern Munich - 95)
GB December Matches Statistics: 3 goals, 1 assist, 1 Man of the Match
These Player of the Month Bundesliga December candidates haven't been confirmed yet, but there is possibility. So which players you can do some pre-investment for the upcoming Bundesliga POTM SBC December? Want to buy FIFA 19 Points to prepare for December POTM SBC FIFA 19? Pointssale.com can always provide you